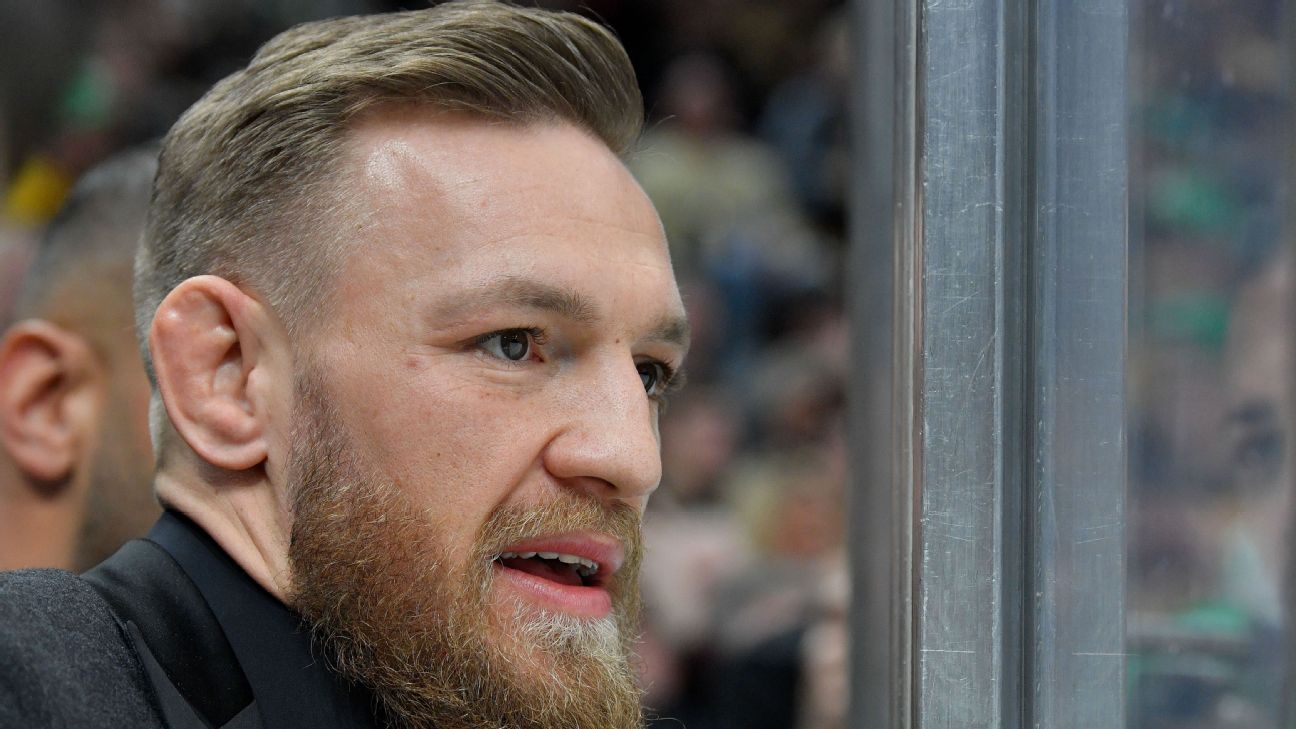 Video has surfaced of an April incident in which UFC fighter Conor McGregor appears to punch a man in a bar in Dublin.
In the video, published Thursday by TMZ Sports, McGregor is shown pouring drinks. The video cuts to a few minutes later, when McGregor pumps his fist in the air before throwing a jab at a man seated at the bar.
McGregor is shown being escorted out of the video frame. The man remained in his chair.
Police in Ireland told TMZ Sports that they are still investigating the incident and that no arrests have been made.
In April, the Irish Mirror reported that the punch was preceded by a verbal exchange. The video posted by TMZ, which is believed to be of the same incident, did not include sound.
The incident is yet another over the past year-plus involving the former UFC champion.
In April 2018, McGregor was arrested for his involvement in an incident at Barclays Center in Brooklyn, New York. He was caught on video throwing a metal dolly into the window of a bus stationed at a loading dock; he ultimately served five days of community service as part of a plea deal.
In October, he was involved in a brawl after his submission loss to Khabib Nurmagomedov in Las Vegas and was suspended six months by the Nevada State Athletic Commission.
In March, McGregor was accused of smashing and stealing a man's phone. Those charges were dropped in May.
Also in March, The New York Times reported that McGregor was under investigation for an alleged sexual assault in Ireland. There have been no announced updates in the case, and McGregor has not been charged.