The deals have separated the top three teams from the pack. The Mariners now have $2.557 million to offer Ohtani, the second-highest amount among the seven remaining suitors for the unique talent. The Angels, who now have $2.315 million, are next. The Rangers ($3.535 million) still lead the way. The Cubs, Dodgers, Padres and Giants can only offer Ohtani a $300,000 bonus as a penalty for exceeding their allotted bonus pools in a previous signing period.
• MLB Pipeline: Top 30 International Prospects
If Ohtani chooses to play somewhere other than Seattle or Anaheim, the additional money would serve the clubs in pursuit of other international free agents. While Ohtani is regarded as a grand prize, additional players are available and could very well be highly coveted in a uniquely deep market. (Prospects until recently controlled by the Braves, for example, were declared free agents as part of penalties handed down when their GM, since dismissed and banned, was found to have acquired them improperly. The Angels have already agreed to terms with two of them.)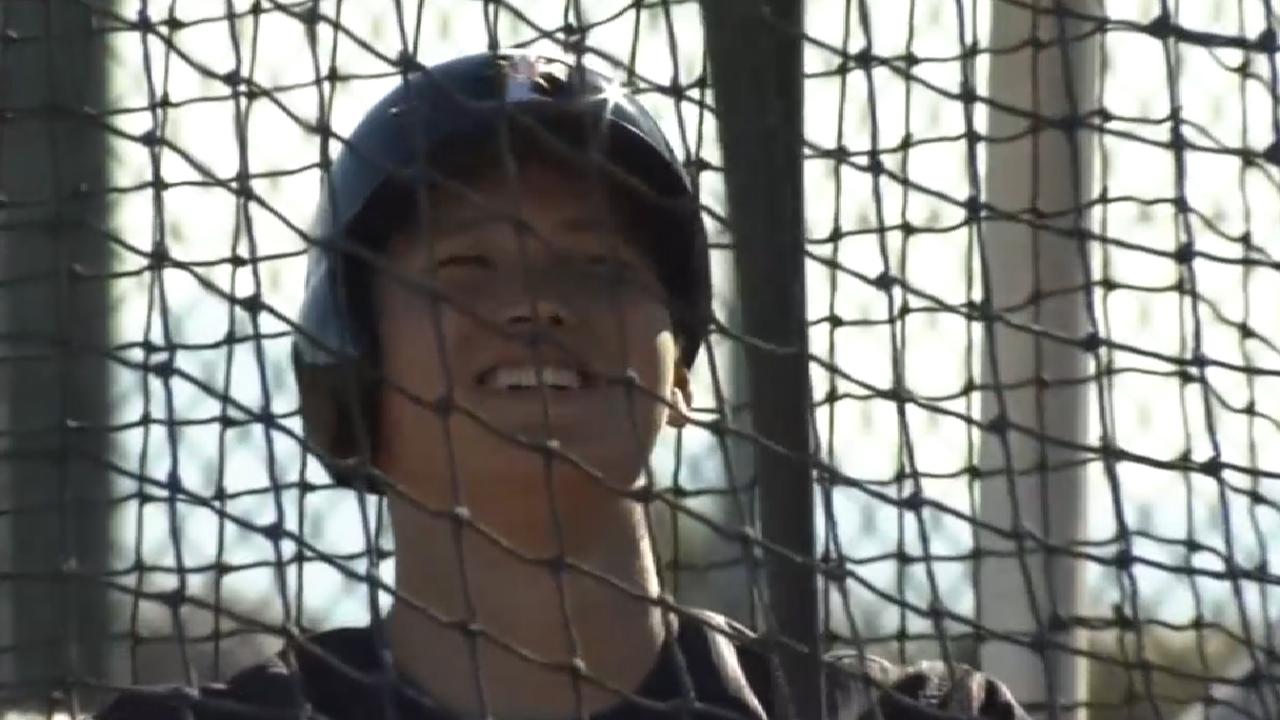 The Twins took advantage of the Angels and Mariners looking for more resources, acquiring Seattle's 10th-best prospect, catcher David Banuelos, and the Angels' fifth-ranked prospect, outfielder Jacob Pearson. Minnesota had saved bonus-pool money to make a run at Ohtani but were notified last week they were not one of the seven finalists. With $3.245 million available, the Twins decided it was best to use $2 million of it for two prospects who were both drafted in 2017 and are closer to the Majors and easier to evaluate than the 16-year-olds that are usually signed with international bonus money.
The deal is the second Seattle GM Jerry Dipoto has made this offseason to add money to his international bonus pool, having also acquired $500,000 from the White Sox last month in exchange for hard-throwing Minor League reliever Thyago Vieira.
Dipoto spoke with Seattle reporters on Wednesday afternoon regarding next week's Winter Meetings in Lake Buena Vista, Fla., but declined to take any questions regarding Ohtani, as the teams involved all continued to stay mum on the topic.
This is also the second time in the last week that the Angels have aimed to bolster their pursuit of Ohtani by expanding their international bonus pool. They also added $1.21 million in a trade with the Braves on Nov. 30. Angels general manager Billy Eppler acknowledged at the time that the money was geared toward making a run at the 23-year-old Ohtani, who has become the most coveted free agent this winter due to his affordability and his dual profile as a hard-throwing right-handed ace and a left-handed slugger.
"This deal puts us in a stronger position in our pursuit of Shohei Ohtani," Eppler said last Thursday. "This money was acquired with an eye toward that."
Money doesn't seem to be the primary concern for Ohtani, given that the 23-year-old could have stayed in Japan and waited two more years until he was an unrestricted international free agent and made considerably more money. But obviously the teams competing for his services believe it's enough of a factor that they're making late pushes to increase their offers.
Rhett Bollinger has covered the Twins for MLB.com since 2011. Maria Guardado covers the Angels for MLB.com. Greg Johns has covered the Mariners since 1997, and for MLB.com since 2011. This story was not subject to the approval of Major League Baseball or its clubs.