The Padres aren't too happy with Anthony Rizzo after a rough collision at home plate in the Cubs' 3-2 win on Monday night.
Rizzo, who tripled to lead off the sixth inning, tried to score when Kris Bryant lined out to center fielder Matt Szczur. Rizzo was thrown out, but at least one person in the San Diego dugout didn't appreciate the way Rizzo crashed into catcher Austin Hedges.
Hedges somehow held on to the ball, though he exited the game in the seventh inning with a bruised thigh. Padres manager Andy Green addressed Hedges' condition and the slide after the game, per The San Diego Union-Tribune:
"He's sore," Green said of Hedges. "I'm not sure how long he's out for. I think you look at that play, and it's a fairly egregious violation of the rule. The rule exists to protect that catcher. The safety of the catcher is more in jeopardy now when you have the rule to protect you, because you are not expecting to get hit. You've got to think like that. I think it's a cheap shot. I'm not saying (Rizzo is) a dirty player at all. No one is saying that. He clearly deviated from his path to hit our catcher and took our catcher out. The rule exists to protect him. It's a disheartening play."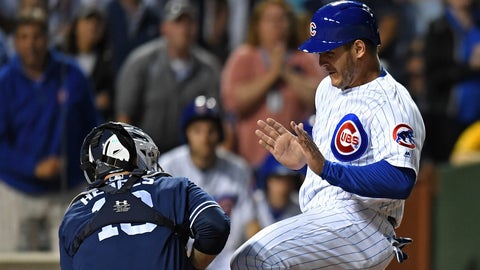 Prior to the 2014 season, Major League Baseball adjusted the rules in an effort to protect catchers during plays at the plate. Rule 7.13 includes this wording: "A runner attempting to score may not deviate from his direct pathway to the plate in order to initiate contact with the catcher."
Rizzo saw things a bit differently than Green.
"I went pretty much straight in," Rizzo said, via MLB.com. "He caught the ball and went toward the plate. It was a hard slide. I play this game hard for 162 games-plus, every day. I pride myself on it, running the bases hard, doing everything hard. I can't see that being dirty. …
"I've talked to a lot of umpires about this rule," he said. "My understanding is if [the catcher has] the ball, it's game on."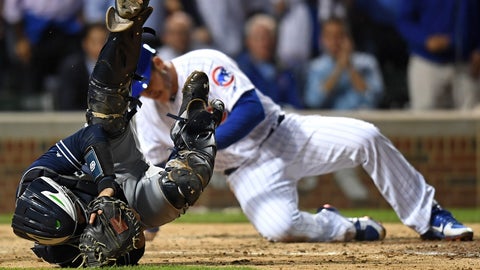 The question now, of course, is whether the Padres will forgive and forget, or give Rizzo a free base via a hit by pitch when the teams meet again Wednesday and Thursday.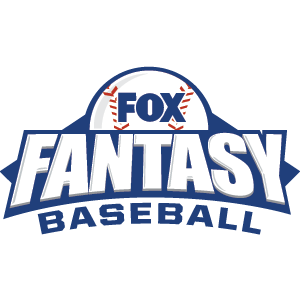 FOX Fantasy Baseball
Join or Create a Free League
Play Now!