Kyle Larson won the Firekeepers Casino 400 Sunday at Michigan International Speedway, surviving a series of late restarts to win the Monster Energy NASCAR Cup Series race.
It was Larson's second victory of the season and his second consecutive win at the 2-mile track where he earned the first trip to Victory Lane of his Cup career last August. It helped ease the frustration Larson felt after finishing second in six other races this season.
"We've been so close to so many other wins. This is our second Cup win of the year, but we've had six second-place finishes," Larson said. "All in all, it's a good season so far and we'll continue building on what we've got."
He had plenty under the hood of his No. 42 Chip Ganassi Racing Chevrolet on Sunday, starting from the pole and leading the race-high total of 96 laps.
Chase Elliott, who also finished second to Larson at MIS last August, finished second again. Joey Logano, Denny Hamlin and Jamie McMurray rounded out the top five.
It was a wild last 48 laps.
Martin Truex Jr. dominated the first two stages of the race, winning both to give him a series-high 10 stage wins on the season. No other Monster Energy Cup driver has more than the four owned by Kyle Busch.
But when the caution came out for a spin by Ryan Sieg with 48 laps to go, Kyle Busch led a trio of gamblers who took only two tires while most of the rest of the field took four.
As a result, Busch and the two others who made the two-tire gamble – rookie Erik Jones and Dale Earnhardt Jr. – came off pit road 1-2-3 for the subsequent restart.
Truex got stuck on the inside of the third row and had trouble getting going on the restart, dropping all the way to ninth before he could regroup.
By then Busch had sailed away, but Ryan Blaney, Kyle Larson and Chase Elliott were all in close pursuit on fresher tires.
It was the 11th race out of 15 this season in which the still-winless Busch had been out front for at least part of the day – but he and several others drivers had concerns about running out of fuel before the end.
And then, with 21 laps remaining, the caution came out for debris, changing everything.
Busch and 13 others decided against pitting, rolling the dice that the ensuing caution laps would allow them to save enough fuel to make it to the end.
That included Larson, who restarted on the inside of front row next to Busch. On fresher tires, Larson made quick work of getting past Busch with a push from Blaney and was beginning to stretch out his lead when Clint Bowyer hit the outside wall to bring out yet another caution just two laps later — setting up another restart.
This time, Elliott lined up on the inside of the front row with Larson on the outside as the leader with only 10 to go.
Larson cleared Elliott but Blaney had trouble getting going behind them, stacking up the field. Utimately Danica Patrick ended up spinning and hitting the inside wall after trying to go four-wide and gain multiple spots, bringing out the caution again.
On what finally turned out to be the final restart, Larson again got the jump on the outside, with Hamlin restarting to his inside on the front row. And this time, there were no more cautions as Larson sailed away to the win.
He did his celebratory burnout in Victory Lane and then continued the party with his young son, Owen, who joined him after his winning dad climbed from the No. 42 Chevy.
"It was cool to win it," Larson said. "What a great Father's Day present for myself … My dad is here today, too, so I'm looking forward to celebrating with him."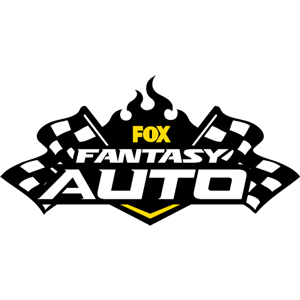 FOX Fantasy Auto
Form a Racing Team, Compete for Prizes
Play Now!