ATLANTA — Veteran Chicago Cubs right-hander John Lackey will come off the disabled list on Tuesday to start the second game of a three-game series against the Atlanta Braves at SunTrust Park.
Lackey (5-9, 5.20 ERA) will be opposed by rookie Sean Newcomb (1-4, 4.26), who will be making his seventh career major league start.
The Cubs beat the Braves 4-3 in the first game of the series on Monday night.
Lackey was placed on the 10-day DL due to plantar fasciitis in his right foot following his July 5 start against Tampa Bay. Lackey allowed three runs in six innings in a 7-3 win over the Rays, but he was unable to use his plant foot, essentially forcing him to pitch on one leg.
The 38-year-old Texas native has had issues with allowing home runs this season, which could be a problem when he returns to the rotation at SunTrust Park, which has proven to be a homer haven in its first season.
Lackey did not give up a homer in his last start, breaking a career-high streak of nine consecutive games allowing a homer. However, he has given up 24 homers in 98 2/3 innings after allowing 23 in 188 1/3 innings a year ago. He is allowing 2.19 home runs per nine innings, more than double his career average of 0.99.
"I don't think his stuff has been that bad," Chicago manager Joe Maddon said. "I don't think it's been off at all. I don't even know what his average velocity was last year compared to where it is now. I think it's about method, how he goes about it, pitch selection, location, those are the kind of things you can control."
Lackey has made four career starts against the Braves, going 1-1 with a 2.59 ERA. In his last start against Atlanta on May 1, 2016, he gave up three runs in eight innings and received a no-decision.
After going 1-2 with a 1.48 in his first four starts, Newcomb was roughed up in his past two appearances. He was tagged for seven runs in 3 1/3 innings against the Houston Astros on July 4 and allowed four runs in four innings against the Washington Nationals on July 9, losing both games. His ERA rose nearly three runs after those two starts.
Newcomb has never faced the Cubs.
Atlanta would like to see a long start from Newcomb for many reasons, among them the lack of depth in the bullpen. In order to make room for utility man Sean Rodriguez and outfielder Danny Santana to come off the DL on Monday, the Braves decided to go with a seven-man bullpen. That will likely change later this week when right-hander Arodys Vizcaino returns from the DL, where he has been since July 5 due to a right index finger strain.
"We're in good shape, I think, for a couple of days until we get Viz back," Atlanta manager Brian Snitker said.
Rodriguez made his much-awaited debut on Monday, starting at third base and going 0-for-3 with a walk. The veteran said he was grateful just to be alive, much less playing baseball, after surviving a scary car accident in January that led to him needing shoulder surgery. Rodriguez returned at least a month ahead of schedule.
"I told them right after the surgery, I was going to be back a lot sooner than they thought," Rodriguez said. "I was taught young, you need to set your mind to something and keep going after it every day and see what happens."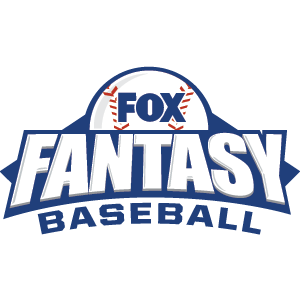 FOX Fantasy Baseball
Join or Create a Free League
Play Now!